Alfred Alexander Westneat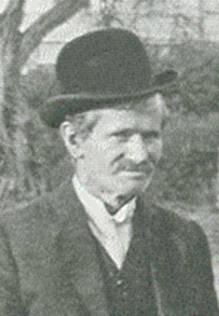 Alfred Alexander Westneat, born in 1855 in Prahran, was the third of the 4 boys born to Ezra and Mary. Alfred grew up in Prahran and became a plumber by trade and in 1881, he married Jane Courtney. Jane had been born in 1858 in South Yarra, Victoria. She was the daughter of Richard Courtney and Alicia Hammond. Together they had 4 children -- three daughters and a son.
In 1899, the Roll of Voters lists Alfred as a plumber living in the community of Brunswick, just to the North of the center of Melbourne. At the time of Alfred's death on 26 April 1929, he was living in Geelong, Victoria. Jane died in Geelong as well on 31 May 1923. Both Alfred and Jane are buried in the family plot at St. Kilda, Victoria.
Currently, we have been in contact with the descendants of Alfred and Jane Westneat and we are hoping to fill in this line soon. Some of their descendants, like William Sheridan Westneat's descendants, moved to the United States and these families still live in the California area of the US.
Children: